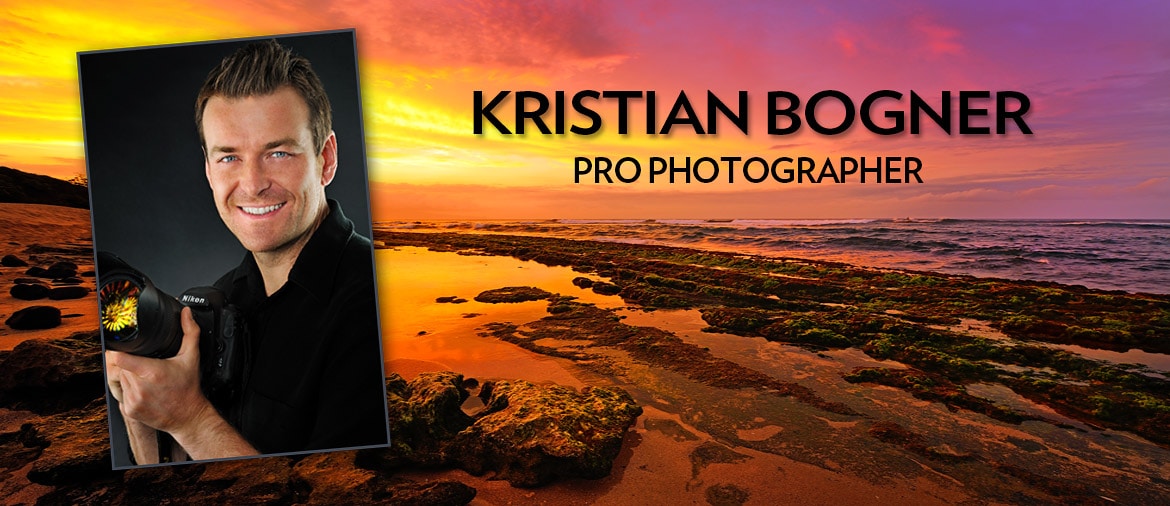 Kristian Bogner is a World Class Professional Photographer. His mission is to capture the amazing beauty of this world and positively influence others with his images and teachings through his passion for photography.
Kristian Bogner is a 3rd generation pro photographer, speaker and ambassador for Nikon Canada, Broncolor, Lowepro and Manfrotto. His work has received numerous awards including 3-time Commercial Photographer of the Year for Canada with the Professional Photographers of Canada Association and 2015 Master Photographers International Commercial Photographer of the Year.
Kristian's abilities take him from shooting the Olympics and extreme sports, to fashion, architecture, aircrafts, landscapes and expeditions across the globe.
To check out more of Kristian's work visit:
Bogner Store: store.kristianbogner.com
Portfolio: portfolio.kristianbogner.com.
Or if you're interested in learning more about photography tips, tricks and techniques register for one of Kristian's photography workshops at: photographicrockstar.com