Nikon Ambassador Program Recognizes the Dedicated Storytellers that Help Move the Photo Industry Forward
New Nikon Program Partners With Leading Photographers to Energize the Industry Through Inspiration, Education And Empowerment
MISSISSAUGA, ON (August 20, 2013) – Nikon Canada Inc. today announced the Nikon Ambassador Program, a collective initiative dedicated to recognizing the most influential leaders in modern photography. In a rapidly changing industry, the significance of these admired photographers goes beyond the creation of inspiring imagery; this diverse group of individuals has shown a commitment to empowering photographers with knowledge, providing guidance for the imaging community and a mastery of technology and trends.
"We recognize that our business is constantly changing, and this world class program will help us identify the needs of the working professionals while honouring the best photographers of today," said Amanda Mohammed, Nikon Professional Services Manager, Nikon Canada Inc. "Our Nikon Ambassadors are the voice of the professional community and we highly regard their input and feedback. Their valuable insight will permit us to grow and evolve this segment of the business while inspiring others to pick up a camera and shoot."
Responsibilities of the Nikon Ambassador
The core idea behind the Ambassador Program is to create a mutually beneficial collective to help bolster the photo industry and individuals.  While already considered mentors, the Ambassadors will use their experience to empower photographers through education and inspiration. Whether an enthusiast attending an interactive workshop or a seasoned pro learning new techniques, the shared experiences from these select individuals will apply to all levels of photographer. From shooting and managing a studio to social media and running a successful imaging business, the Ambassadors will help to empower a new generation of professionals with the tools and knowledge to succeed.  Additionally, the Ambassadors will work directly with Nikon to communicate the needs of the evolving photo industry such as enhancements in workflow, service and even products.
To be selected as an Ambassador, a photographer must be considered among the most talented and influential visual artists working in the business today. This elite group consists of gifted, spirited storytellers who are admired for their passion, energy and commitment to their craft. The Ambassadors represent a vast array of backgrounds and shooting disciplines that reflect the breadth of professional photographers today; including wedding, portraiture, fashion, wildlife and adventure.
These artists have evolved with Nikon through the years. And, their careers represent a mastery of technology and trends that have had a positive impact on their business. As the realm of digital media continues to expand, these savvy, influential shooters have embraced digital capture and social media to help educate their fans, friends and followers as part of a community.
Photography is my Life.  I am the third generation of pro photographers in my family, and ever since my earliest memories I have held a camera in my hands.  My first Nikon was my Dad's Nikkormat, as I got older I would covet/borrow his F-801. I saved for years to buy my own Nikon F100, MB-15 vertical grip and 80-200mm sports lens and I never looked back. From Nikon scanners to my first digital camera – the Nikon D1X to now, I have been unwavering in my dedication to Nikon.
Why?  Because I truly believe in Nikon, what they represent, and that they make the best photography gear on the planet. I feel that I have become part of the Nikon family over the years. It's not just the gear, but the people that make up the company and Nikon Professional Services who have enriched my life, given me pro support across the globe, and joined me on the most epic of shoots while truly inspiring me to take my photography higher.  Last year I realized a dream come true when I was honoured by Nikon Canada to receive the very first Nikon D4 in the country. Over the last 10 years I have enjoyed an extraordinary partnership with Nikon Canada as keynote speaker at many of their largest events and as an ambassador of their brand and products. I have made it my passion and pleasure to push their gear to the absolute limit and join them in inspiring others about this wonderful art form – photography!
"I am very honoured to be chosen as a Nikon Ambassador for Canada and to be a part of this new exciting program. I feel truly privileged to be associated with Nikon over the past many years and I look forward to taking this journey to whole new level with such an exceptional group of fellow Nikon Ambassadors Worldwide."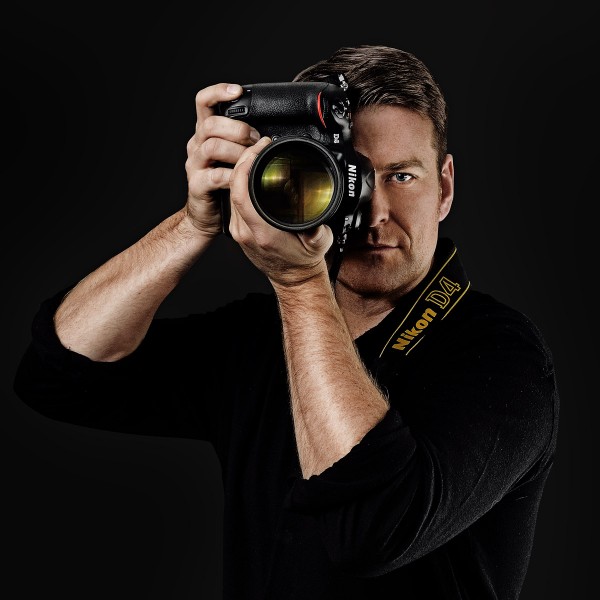 "A photograph captures the co-creation of energy between the photographer and subject at the moment the shutter is clicked. Part of the magic of a great photograph is how you feel at that moment. For those of you who haven't had the pleasure, a Nikon D4 purring in your hands feels pretty Awesome!!
If you want to capture this moment with excellence, then you have to be in it.
Play full, put your heart into it and I assure you your images will inspire. "
KRISTIAN BOGNER
Proud to be a Nikon Ambassador
About Nikon
Nikon, At the Heart of the Image™, is the world leader in digital imaging, precision optics and photo imaging technology and is globally recognized for setting new standards in product design and performance for its award-winning consumer and professional photographic equipment. Nikon Canada distributes consumer and professional digital SLR and HD-SLR cameras, NIKKOR optics, Speedlights and System Accessories; Nikon COOLPIX® compact digital cameras; 35mm film SLR cameras; Nikon software products and Nikon sports and recreational optics as well as the Nikon 1 advanced cameras with interchangeable lens system. In 2012, production of NIKKOR lenses surpassed 75 million, creating a new milestone in Nikon's heritage of superior optics. At the heart of every Nikon camera is Nikon\'s exclusive EXPEED, EXPEED 2 or EXPEED 3 advanced digital image processing system technologies. All Nikon Canada products are sold through a network of Authorized Nikon Canada Dealers. For more information on Nikon Canada and its products and services or to find an Authorized Nikon Canada Dealer, visit www.nikon.ca.
FULL PRESS RELEASE on Nikon Canada\'s Web Page
Twitter: http://www.twitter.com/NikonCanada
Facebook: http://www.facebook.com/NikonCanada
YouTube: http://www.youtube.com/NikonCanada
For more information contact NPS Canada:
Nikon Canada Inc.
905-625-9910
nps@nikon.ca